4 new models arrived with the June Sale!
From the KDM Newsletter: This month we have some new releases, the return of our Summer Death Dice, some encores, and current expansions for Kingdom Death: Monster are finally on sale!
We have added the following models to our catalog:
You can now sort the catalog by recently added models.
Just click the Sort by: dropdown and select Recently added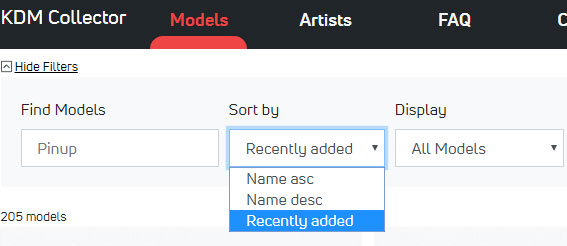 Image Contest
We are planning to host an image contest, but are still working out the details, and, of more interest to you, the prizes ;-) What I can share at this point, is you're probably going to want to start painting and take some nice pictures of your models. More information soon...